As a supporter of WickedNinjaGames, you get access to our private supporter servers. They are for games the community has expressed interest in, and would like to try.
They may not necessarily have the same level of interest as our public servers. These servers may come and go depending on their popularity. If something is not getting much love. We can change it out for something else.
Supporter server settings will typically be vanilla settings or default configurations. We can run them with a minimal amount of fuss. Not wanting to distract us from delivering a premium experience on our main servers.
If a supporter server becomes popular, we will consider launching a fully configured and modified server. We will tailor it to the community, and open it to the public.
Supporter Server Games
Game
Description
Links
Minecraft 1.19
Do we need to say any more. We are running the latest version of Minecraft Java edition. Along with some server side plugins to help improve your gameplay play experience.
Get Minecraft (minecraft.net)
7 Days to Die
(War of the Walkers total overhaul)
WotW is a total overhaul for 7 Days to Die transforming the game completely. If you like 7 Days to Die you will love this.

Direct download: here (gitlab.com)
About War of the Walkers (7daystodiemods.com)
Project Zomboid
Project Zomboid is an open-ended zombie-infested sandbox. It asks one simple question – how will you die?

In the towns of Muldraugh and West Point, survivors must loot houses, build defences and do their utmost to delay their inevitable death day by day. No help is coming – their continued survival relies on their own cunning, luck and ability to evade a relentless horde.
Get Project Zomboid (steampowered.com)
Access to Supporter Servers
How do you get to play on our supporter servers? The answer is easy. Grab a Supporter Pack. Enjoy perks across all the games we host (ARK: Survival Evolved, 7 Days to Die and Rust) and as a bonus get access to our private servers.
Connecting to Supporter Servers
Once you have a Supporter Pack, check out our Discord server for information on how to access the Supporter Servers. Look in the ⭐ ─ Supporter Servers category.
If you want to know what other perks you get check out our ARK perks and 7 Days to Die perks.
What is All The Fuss About on Supporter Servers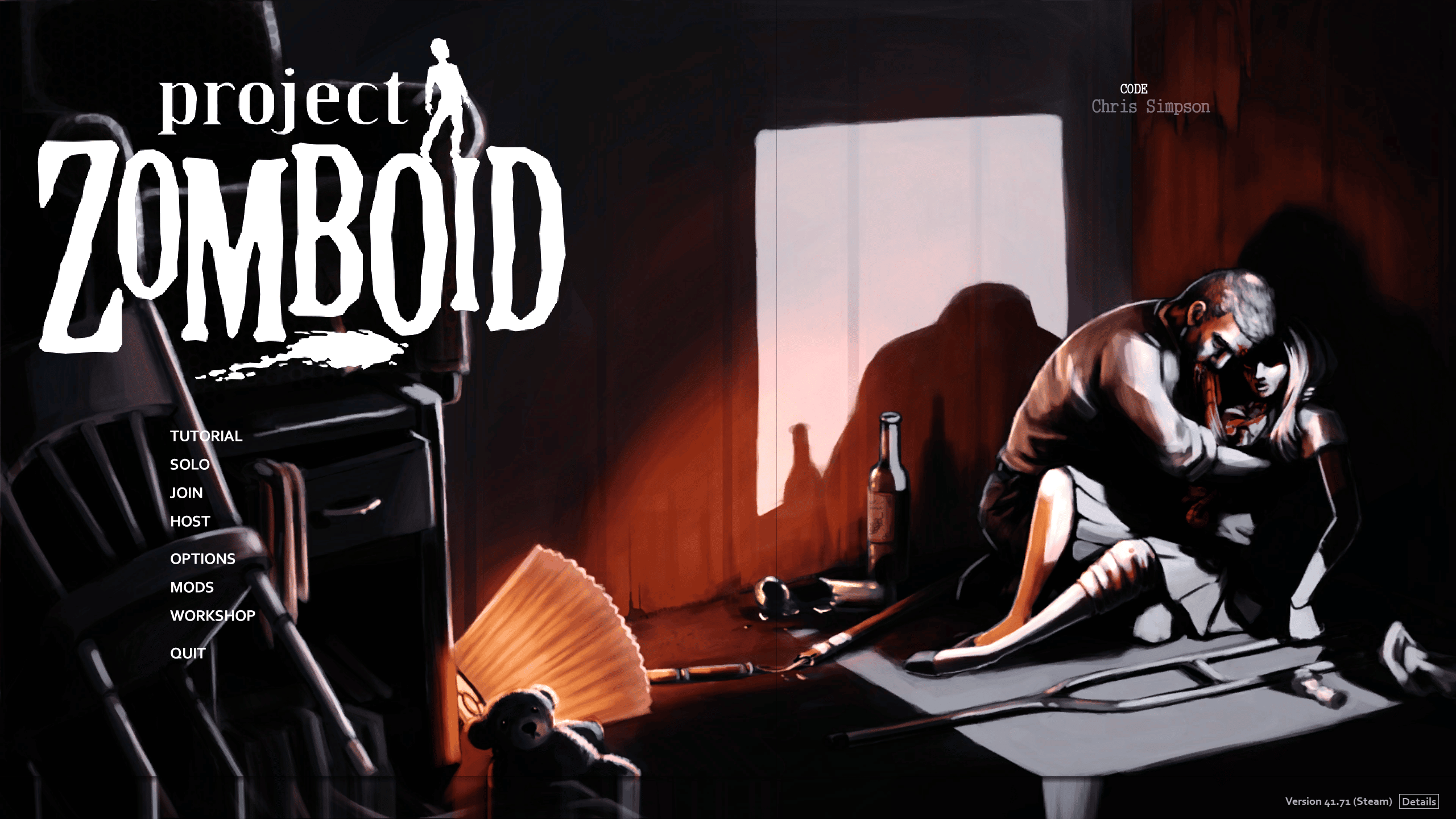 Last Updated: July 25, 2022