The best graphics settings for Ark: Survival Evolved. We have been asked a number of times what graphics settings we use for Ark on various system.

Here are some examples of the settings we have used. They try to keep a good balance between image quality and performance.
UI General Scale and UI Item Slots Scale are personal preferences. They have no noticeable impact on performance, adjust these depending on your screen resolution.
Wherever possible, try and keep your Resolution Scale at maximum. This has the biggest impact on visual quality. The result of turning this down is similar to telling the game to run at a lower resolution while stretching the image over a higher resolution. Therefor you will loose a lot of visual fidelity.

If you want to ask us about our settings check us out on Discord.
Ragnarok
On the Ragnarok map there are particular areas that cause frame rate drops and stuttering. Check out or other post on how to fix this here.
RTX 2060 – AMD FX-8370 Ark Settings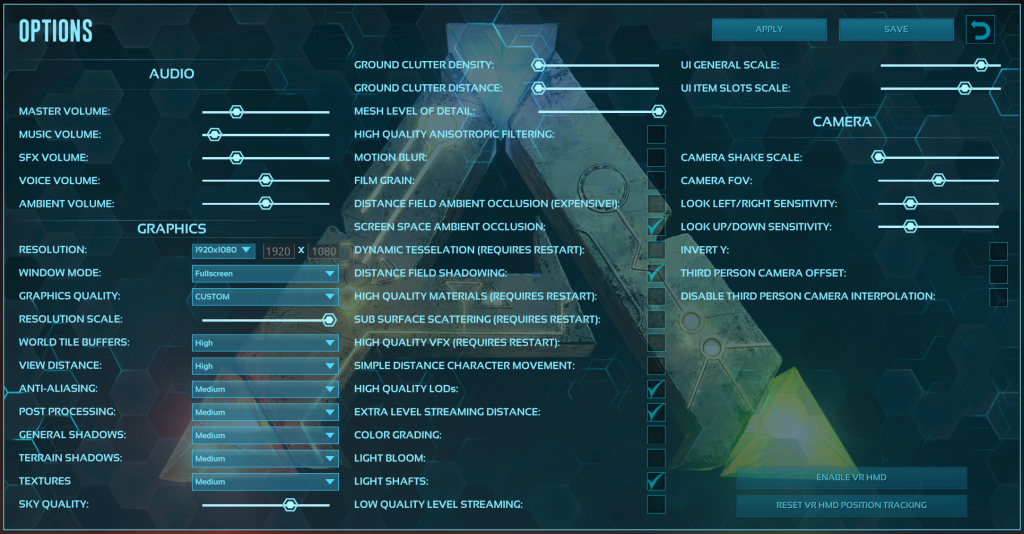 RTX 2070 – AMD FX-8350 Ark Settings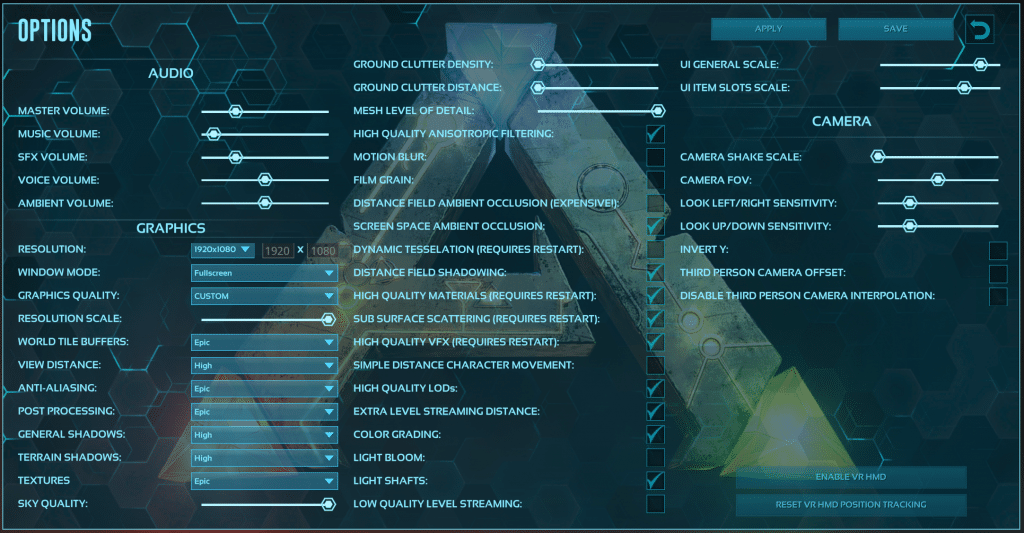 RTX 2080 Super – AMD FX-8370 Ark Settings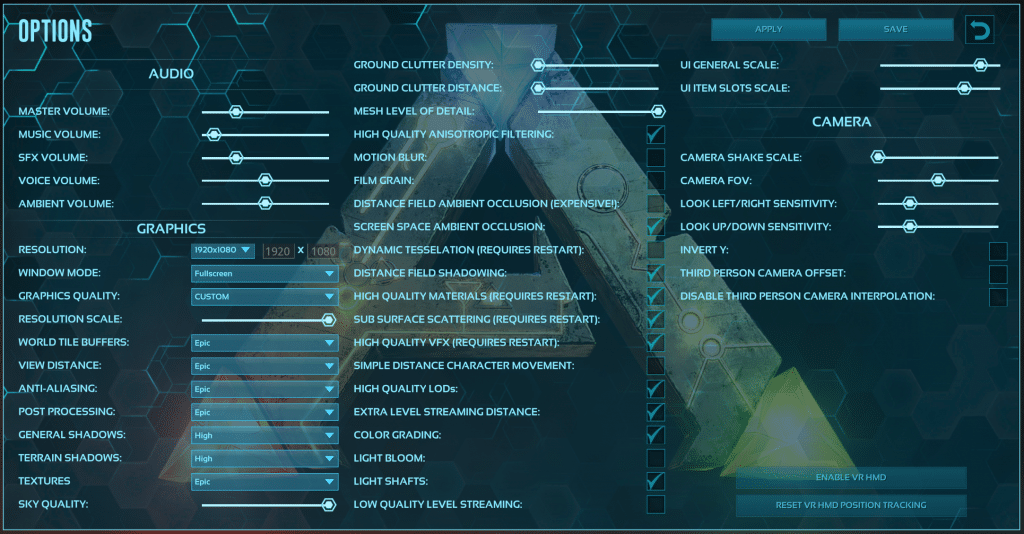 If you have any recommendations, or want us to add more configurations to this list please look us up on Discord and share your ideas with us.
Last Updated: November 30, 2020