Merry Christmas 2022 – The Wicked Ninjas
Wishing all of our Ninjas a very Merry Christmas from WickedNinjaGames for 2022, we hope you all have a fantastic day and enjoy some well deserved family time!
Supporters Thank You
We would also like to thank all of our supporters who make the community and servers possible thank you, we could not keep WNG running without you!
If you are wanting to support us further or are just feeling generous. Give a gift at Christmas, please consider our Gift Cards. They can be used on anything in the Shop and sent to your friends.
What Will 2023 Bring?
Tiered Raidable bases for ARK
Tiered World Bosses for ARK
More custom content, items, and Weapons like the X-99 Hellfire for ARK
New premium custom maps for RUST
A new game mode for RUST, we are calling it RUST Conquest
Further improvements to our Conan Exiles server
7 Days to Die A21 release
ARK 2 release
Much more so join us every Tuesday at the Roundtable
The Roundtable
The next Roundtable will be on Tuesday January 3rd at 7pm (UK), join us on Discord. We will bring you up to date on recent events, and our plans for the coming weeks. There is a Roundtable every Tuesday. Well with the exception of the holidays. We even sometimes give stuff away.
Holiday Support
During the holidays we will be monitoring our Ticket System, however only mission critical tickets will be responded to quickly (Downed servers and performance issues for example). Anything else will be answered as an when we can get to them. Please appreciate the WNG team need a break to and would like to enjoy the Christmas holidays.
I would ask you don't PM any staff members or the WNG Grinch will pay you a visit!
A Team Christmas
On a more festive note check out this amazing ARK Christmas scene John created for us, watch out the Chilli Man is about!
Click on the image below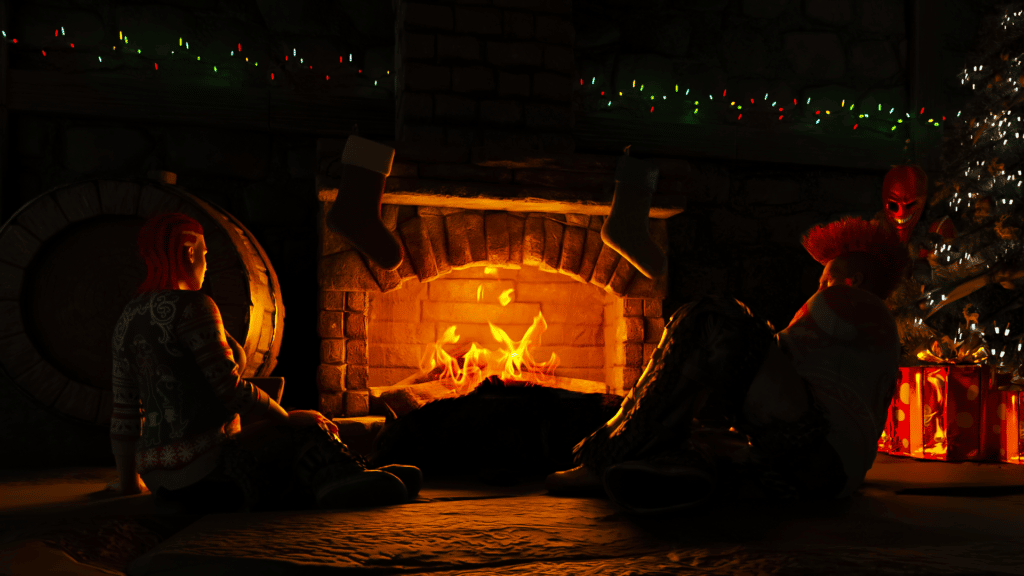 So have a very Merry Christmas from WickedNinjaGames for 2022 and see you all in the New Year!
Last Updated: January 1, 2023