Rust Server Settings & Addresses
Here is a list of the Rust server settings and addresses for all the maps we are currently host. If you have any questions please check out our other articles here. Alternatively come and chat on Discord.
We welcome all players who come here to have fun and play the game. However we do not welcome cheaters, or anyone with a previous Rust or VAC bans. If you have either of these, we will remove you. All appeals can be submitted via a ticket on our Discord. Enjoy Rust!
Please read the Rust server settings and rules below before joining.
Rust Server
[WNG] PvE Events | Raid Protection | Modded – rust1.wngplay.com
(Add server in steam, hit find games at this address). You can then connect directly.
In game server browser – Search for WNG under the Modded section.
Server Info
Actively moderated. Full time Admin and Development team.
Support Available via ticket system.
Group Limit – Max 6 in a Clan.
5 Minute Nights
Wipe – The first Thursday, Every month.
Raiding – Starts the Sat before the first Thu of the month (force wipe day).

PvP – World PvP is fine. Please do not door or bag camp.
We have improved smelting and crop growth. And expanded workbench range.
We also host a lot of different world events for you to enjoy. Keep an eye on the map.
Free Kits (Linking Required)
Starter – Starter base and starter items
Bow – Bow + 50 Arrows (Redeemable every 30 minutes)
VIP Kits (Supporter Pack Required)
Other Features Of Interest
Custom Maps (Premium maps by the best map makers out there)
Custom Events (Premium events, kept up to date with the latest and greatest)
Custom NPC's with improved AI, loadouts and loot
Custom Loot Tables
Custom events for all maps
Box Sorting
Improved Stack Sizes
Increased mixing and crop growth speeds
Rust Server Rules
Max 6 players in a Team/Clan
Max 6 players living in a base
Max 6 players authorized on a TC in a wipe
Absolutely no door camping
Absolutely no building blocking until first raid days
No roof or high spot camping until purge week
Twig tier buildings CAN be raided. Upgrade to wood minimum
Raiding will be 3 days at end of week 2 and 3 days at end of wipe
Don't be a dick
No politics at all
Absolutely no hacking, glitching, scripting or bug abuse
Racism in any capacity, including painting signs will not be tolerated
No toxicity, insults or bullying in-game, including signs
Advertising other communities / servers in-game is not allowed
Do not impersonate staff members or players
No Code Raiding allowed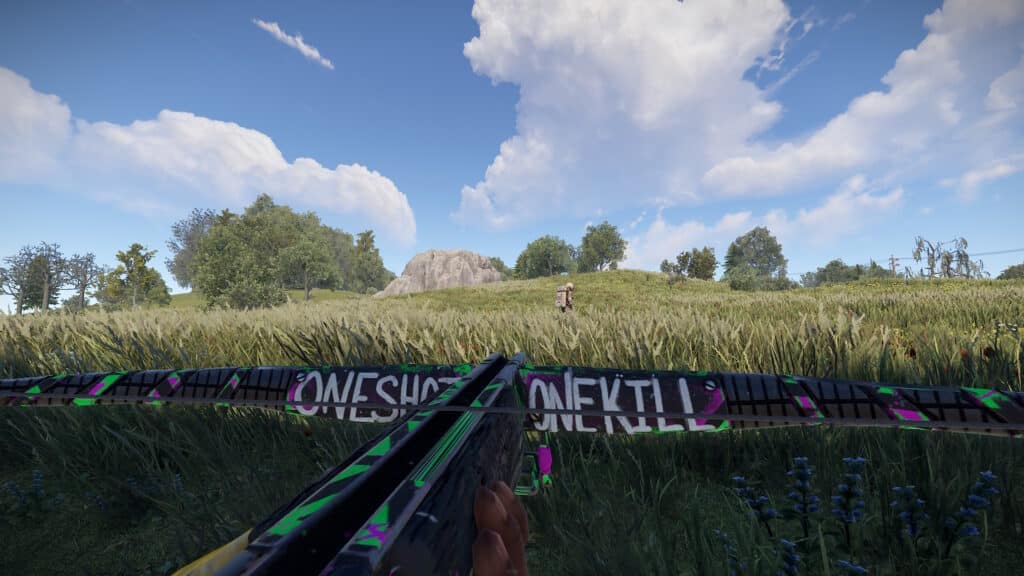 Last Updated: September 13, 2023